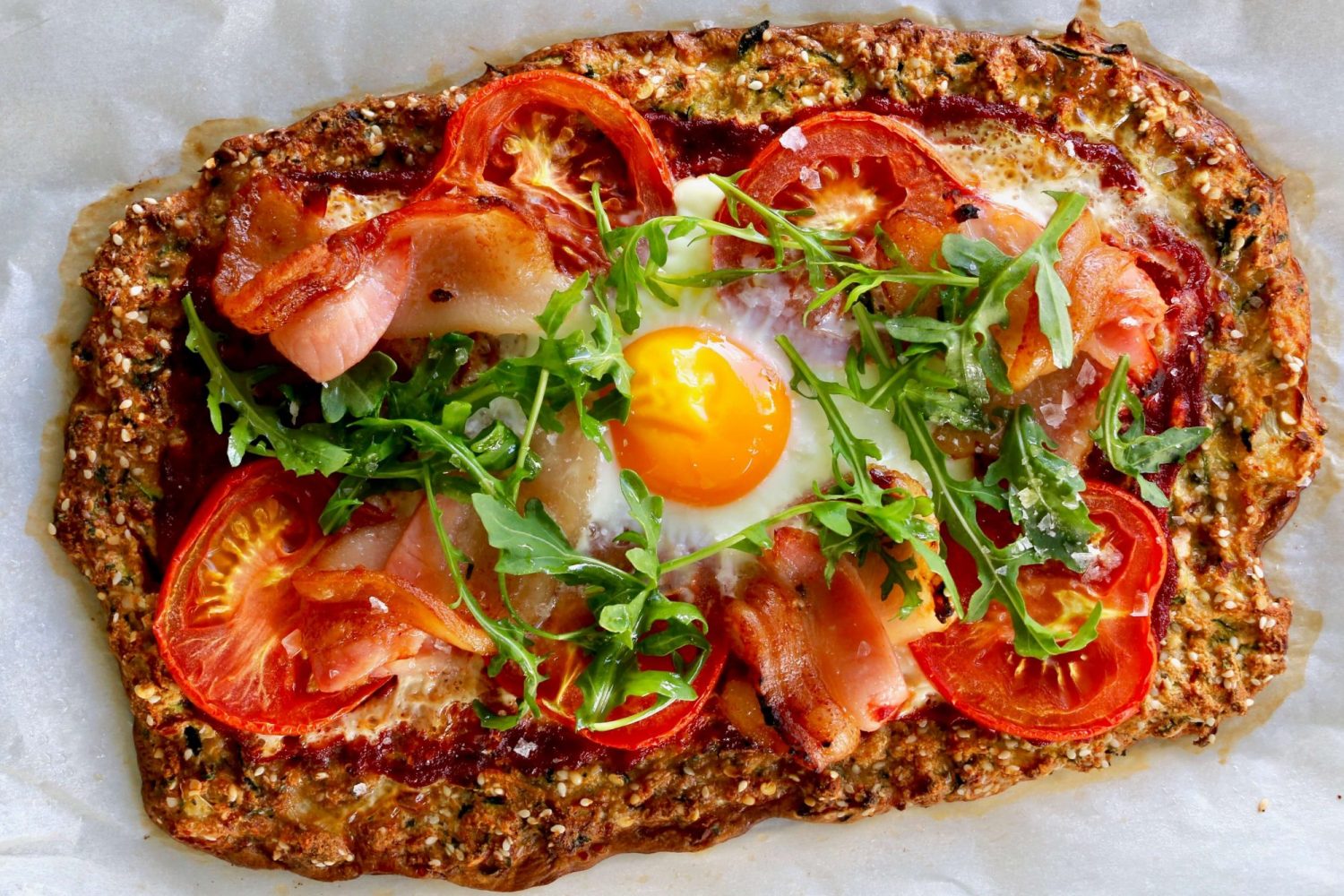 15 Mar

Zucchini-base Brunch Pizza

We absolutely love this delicious homemade brunch pizza by Luke Hines! Zucchini and coconut flour base, simple yummy toppings and so easy to make. Keto, Low Carb, Vegetarian option, gluten and dairy free, packed with veggies and totally wholesome!

Serves 2
Ingredients
---
2 zucchinis, grated and squeezed of excess liquid
3 tablespoons coconut flour
1 teaspoon dried Italian herbs
4 free-range eggs, whisked
2 tablespoons tomato paste
1 roma tomato sliced
2 streaky bacon rashers (optional)
2 tablespoons basil leaves (optional)
1 handful rocket leaves
Avocado Oil to drizzle
salt and pepper to season
Method
---
Note: If making for 3-4, divide into 2 pizzas. Preheat the oven to 180C and line a pizza tray with baking paper.
Add the zucchini, coconut flour, Italian herbs, salt and two of the eggs to a bowl and mix together well to form a batter. Mould into the prepared pizza tray and bake for 6–8 minutes, or until par-baked.
Remove the base from the oven and spread the tomato paste evenly over the surface. Lay over the tomato slices and bacon, then carefully crack over the remaining eggs towards the centre to ensure they don't drip over the side. Transfer to the oven and bake for a further 5 minutes, or until the eggs are cooked.
Remove the pizza from the oven, and drizzle over the avocado oil and enjoy!