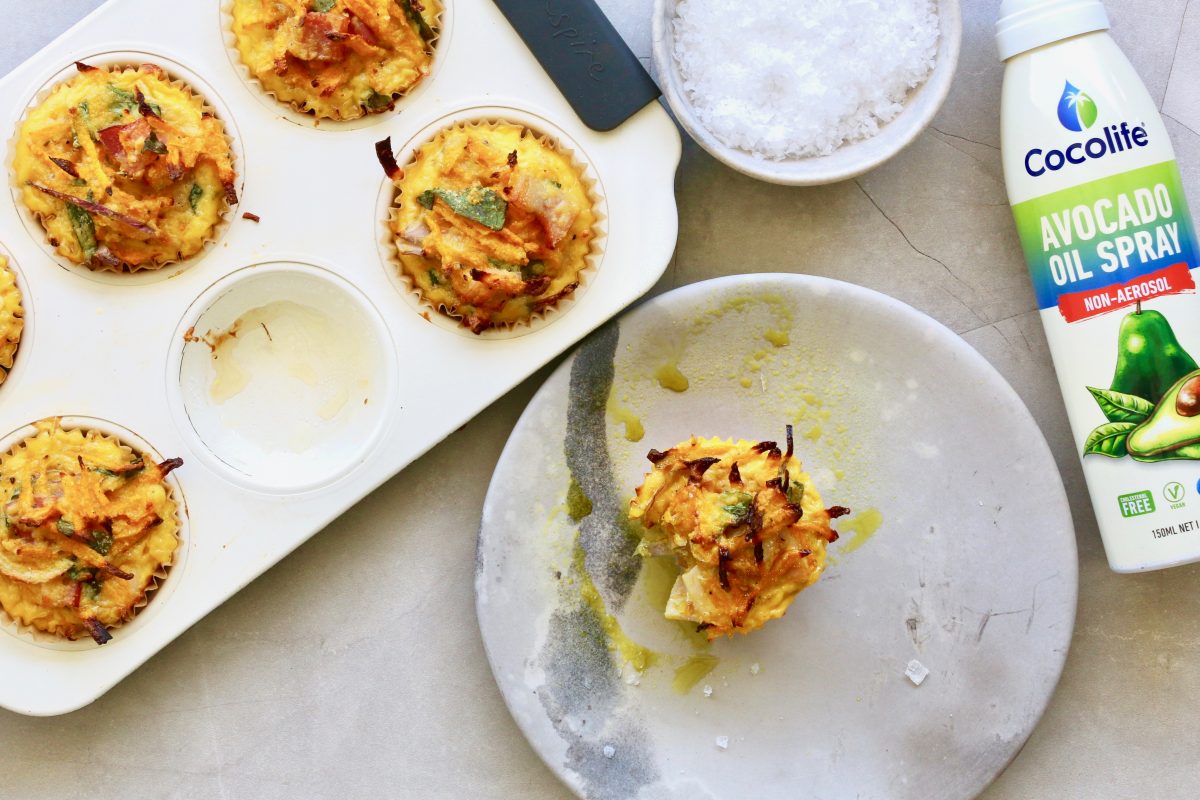 09 Mar

Pumpkin, Bacon & Basil Muffins

Keto, Paleo low carb breakfast muffins! Think soft fresh mouth-watering healthy and wholesome. Not only are these delicious muffins quick and easy to make, they are gluten and dairy free, and the fresh basil really does take these the next level. Perfect for brekkie or lunch on the go!

Makes 4-6
Ingredients
---
1/2 cup almond meal or hemp flour
1/2 teaspoon gluten-free baking powder
200g pumpkin grated
2 bacon rashers, nitrate-free diced
1/4 red onion diced
1 handful fresh basil leaves
4 eggs, free-range
2 tablespoons coconut milk or cream, tinned
Avocado Oil to drizzle
salt and pepper to season
Method
---
Preheat the oven to 180 . Line a muffin tin with paper liners, or if non-stick line with coconut oil.
In a medium bowl, whisk the eggs and coconut milk and then add the almond meal and baking powder and mix well. Add the pumpkin, bacon, onion and basil and stir to combine. Season with salt and pepper.
Spoon the mixture into the prepared muffin tray. Bake for 20 minutes, or until golden brown and they spring back when pressed. Leave in the tin for a few minutes to cool slightly.
When ready to enjoy, drizzle over your avocado oil for a healthy boost of omega-9!
Perfect fresh and warm, or refrigerated for later – they reheat beautifully or they are delicious cold!