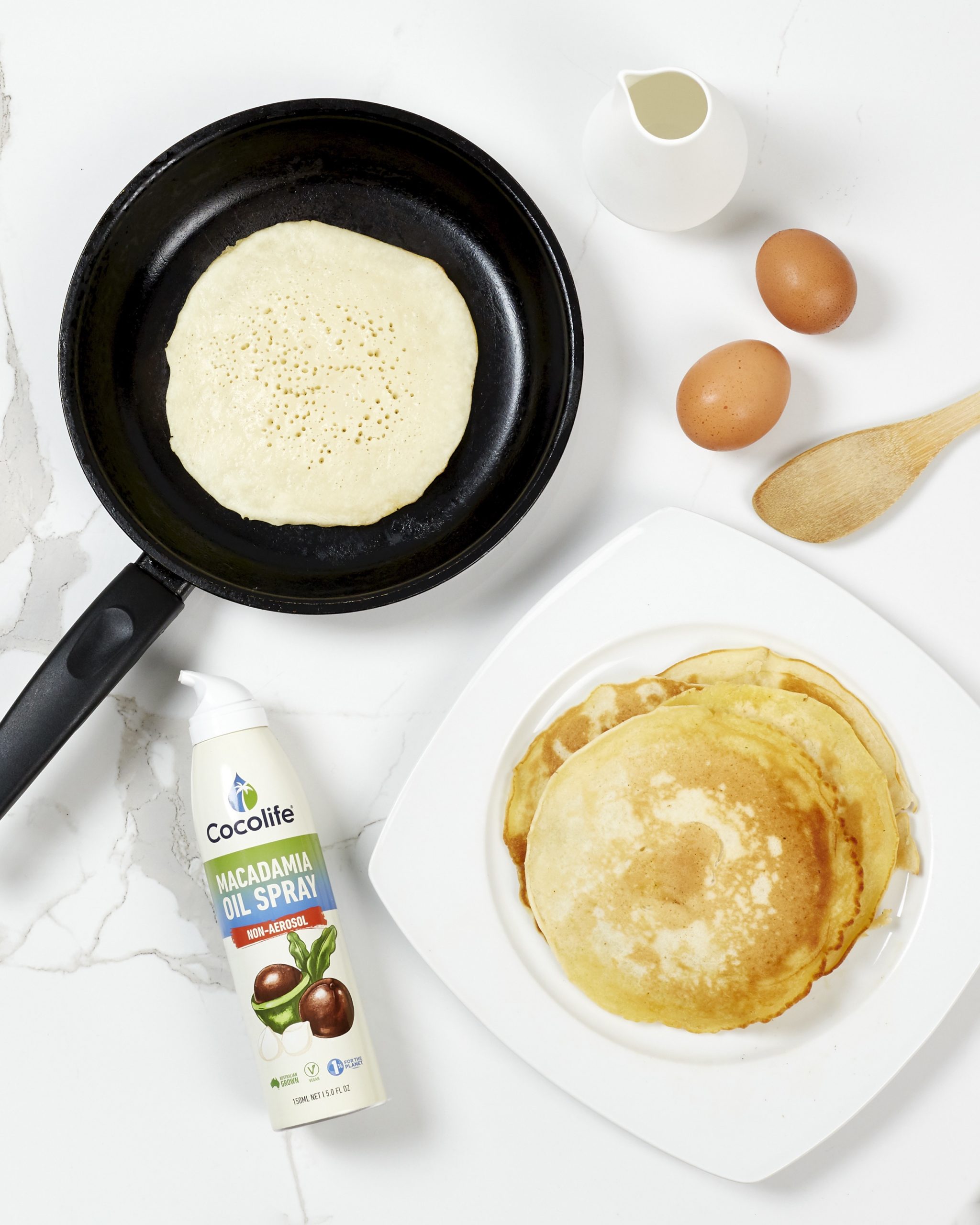 08 Apr

Perfectly Delicious Pancakes
Perfectly Delicious Pancakes
This delicious pancake recipe is a great way to get the family cooking in the kitchen. With only four ingredients, it's nutrition packed and fun to make. Double the ingredients if you want leftovers for another quick breakkie meal.
Serves 4. 
Ingredients
---
2 free range eggs whisked (for vegetarian, you can use flaxseeds)
4 tablespoons almond meal
1 medium banana
Cocolife's Macadamia Oil Non-aerosol spray
Method
---
In a bowl, combine the whisked eggs, mashed banana and almond meal and mix well to combine. 
Spray Macadamia Oil on a medium heated pan. Pour in the batter to your preferred size. Cook for 2 minutes on one side or until bubbles start to form. Flip and continue to cook the other side for another minute.
Serve with your desired toppings. We suggest a spray of Macadamia Oil (instead of butter) with berries and peanut butter or coconut yoghurt. YUMMMM!
You can get your hands on our world-first Macadamia Oil Non-Aerosol Spray from our site. Join our community to get 10% off your first order.
---