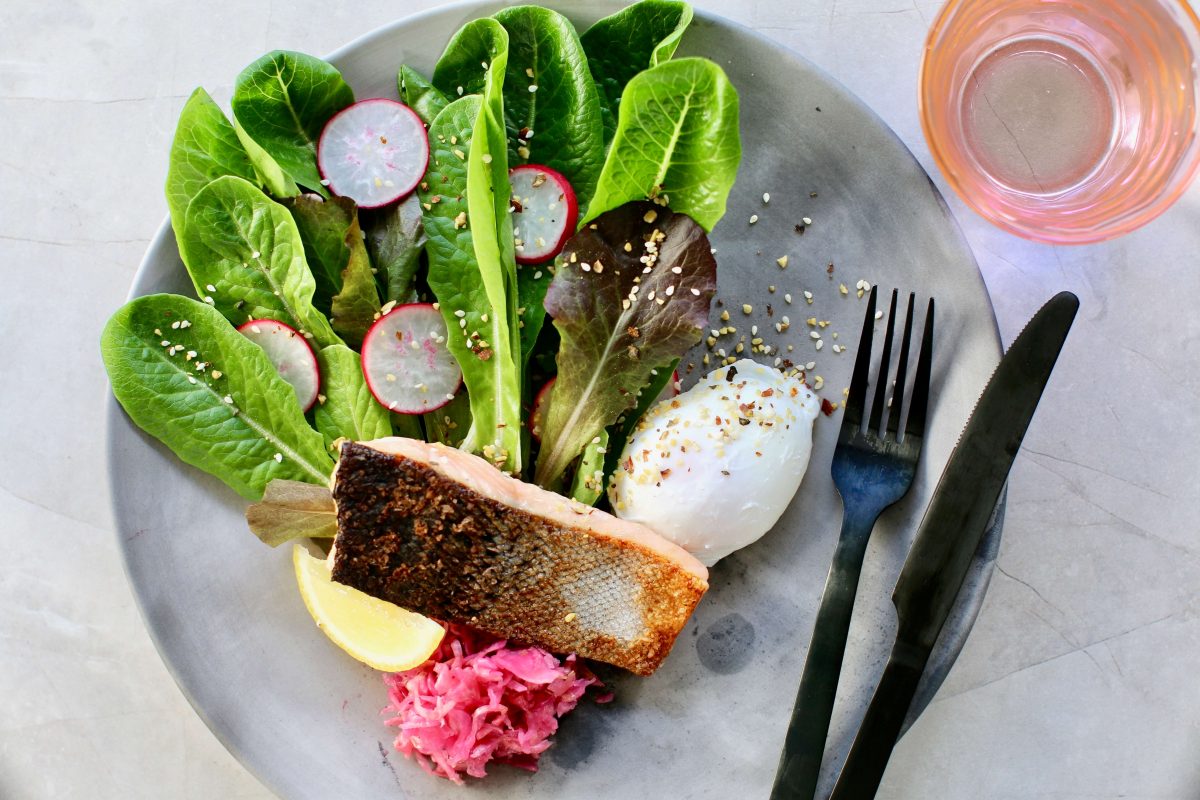 01 Apr

The Melbourne Brekkie by Luke Hines

This is the perfect meal for the cafe breakfast or brunch at home! So fresh, healthy, energy boosting, omega-rich (anti-inflammatory support), and just simply delicious!

The healthy fats from the red fish, eggs and avocado oil is an incredible combination to start any day, plus whole source proteins, fibre, antioxidants and gut healing probiotics, you really can't go wrong!

This recipe is by Luke Hines, and it is Keto Low Carb, Paleo, and as always, gluten dairy and sugar free!

Serves 1
Ingredients
---
100g sustainable salmon or ocean trout fillet, skin on
1/2 tablespoon Incredible Coconut Oil for frying
1 egg boiled, poached or fried
1 cup fresh salad leaves
1/2 radish thinly sliced, to garnish
1 teaspoon lemon juice, or lemon wedge
1 tablespoon fermented vegetables to serve
hemp seeds to garnish (optional)
salt and cracked pepper to season
Method
---
Heat your fry pan over medium high heat and melt the coconut oil ready for frying.
Season the skin of your fish well with salt and place in the hot pan, skin side down first, cooking for 3-4 minutes until the skin is golden brown and crispy and the fish begins to cook through.
Turn carefully and continue to cook until your liking. Meanwhile, poach, boil or fry your egg/s and set aside. In a bowl combine your fresh garden salad greens with the thinly sliced radish and a generous squeeze of lemon juice and a sprinkle of hemp seeds.
Serve your fish alongside your fresh and vibrant salad and eggs. Drizzle with delicious avocado oil (or MCTs) and lemon juice, add a gut-healing dose of fermented vegetables, season well with salt and pepper and enjoy!