Meet Luke Hines
Chances are you may recognise Luke Hines. He is Australia's leading clean living expert, 9 x best-selling cookbook author, and currently the host of House of Wellness on Channel 7. But it's not just his impressive resume that we love about him (more on that below).

We love him because he is all about helping people live their best lives. He has a humble and down-to earth persona, contagiously positive energy, and a holistic approach that truly nourishes from the inside out. Each day Luke strives to inspire and guide everyday Australians like us to lead the lives we strive for!

This is why we are incredibly proud to call Luke a central partner in the Cocolife family. Together our mission is to make a healthy, wholesome and happy life achievable for everyone!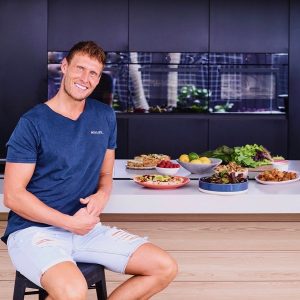 From Bondi to brilliant!
Luke started his career as a humble personal trainer on the beautiful Bondi Beach! That's where he first began his journey of motivating, moving and inspiring positive change in the lives of just a handful of clients. He was driven by the incredible feeling of facilitating positive changes in people's health and mindset, though he quickly realised that health and happiness resulted from more than just physical exercise.
Luke soon began delving into the field of nutrition, so he could truly support his clients' health from the inside out. He wanted his clients to take the best care of themselves nutritionally too, and not just whilst they were performing countless burpees! Knowing just how important healthy nutrition was, Luke found himself with a new passion – creating incredible nutrient dense, clean healthy meals.
Now, what you may not know is that Luke also has a performing arts degree up his sleeve! So of course the most logical thing he could do with that was take his new passion for food and his personable skills and audition for Australia's number 1 cooking show – My Kitchen Rules! Needless to say, he was not only successful, he went all the way to the finals.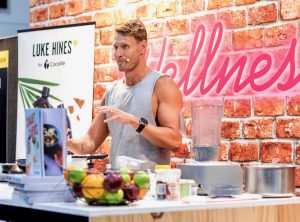 Since then, Luke has become a certified nutritional therapist and continues to achieve his dream of inspiring health and happiness in many. He has successfully established himself as one of the most popular health and wellness personalities in Australia. From the official trainer on Australia's Next Top Model, to working with Angelina Jolie as her food and training consultant. Luke has also appeared on our screens with regular appearances on Sunrise, Today and Studio 10. He co-hosted the channel 7 health series 'Live Well' and hosted 'The Good Cooks' on SBS Food Network. He now currently hosts Channel 7's 'House of Wellness' where he continues to spread his positivity.
Luke's message has always been simple; eat the most nutrient dense meals on the planet, think positive to cultivate a healthy mindset, and keep up the moves that keep you well for life.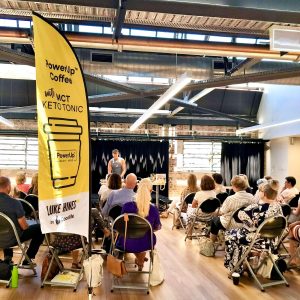 As a nutritional therapist and qualified PT, Luke understands what's needed to support optimal health, which is why he applies a hands on approach when it comes to any products we create at Cocolife. Our mission is clear – pair sustainably and ethically sourced, health boosting organic pure plant-based foods with Luke's guidance to cooking, living and feeling your best!
Check out our Avocado Oil blog to learn how it it boosts your immunity and metabolism, or read this MCT blog to understand all things 'MCTs' and which ones really work! Each week, Luke also shares his recipes via our 'Recipes & Blogs' page.
So, what's next for Luke and the Cocolife team? Well, watch this space! More coming soon. In the meantime, check out our full range here.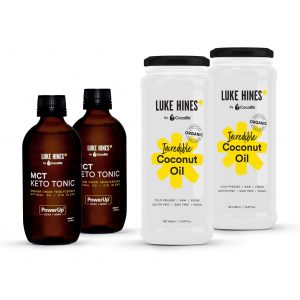 ---