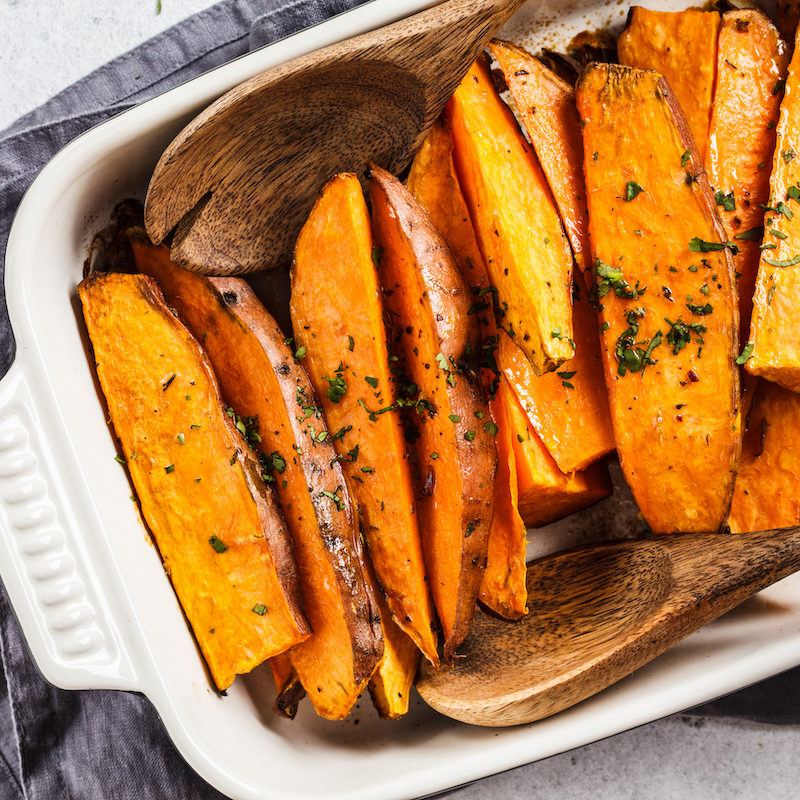 11 Sep

Avocado Spiced Sweet Potato Wedges
Avocado Spiced Sweet Potato Wedges
Avocado Spiced Sweet Potato Wedges are a healthy twist on the classic wedge! It's amazing how delicious the humble sweet potato becomes with just a few simple additions. Try this with pumpkin for a lower-carb option.
Feel free to add your own combination of spices.
The recipe is gluten-free, dairy-free, vegan and so quick and easy to make.
Serves 2+.
Ingredients
---
 2 medium sweet potatoes, skin on.
3 second spray non-aerosol avocado oil
1 tablespoon fresh parsley, finely chopped
1 teaspoon fresh or dried rosemary
1/4 teaspoon chilli flakes (optional)
Sea salt and freshly ground black pepper
Method
---
Preheat your oven to 180 degrees and line a baking tray with baking paper (or use a non-sticky baking dish).
Simply chop your sweet potato lengthways into wedges and place into your baking tray. Spray with non-aerosol avocado oil to coat well (it's also delicious with our non-aerosol macadamia oil spray). Sprinkle with your chopped parsley, rosemary, chilli flakes (if using) and season with some salt and pepper.
Roast in the oven for 20-30 minutes, turning half way to caramelise all side!
Enjoy as a side, dipped in aioli or on their own.
---