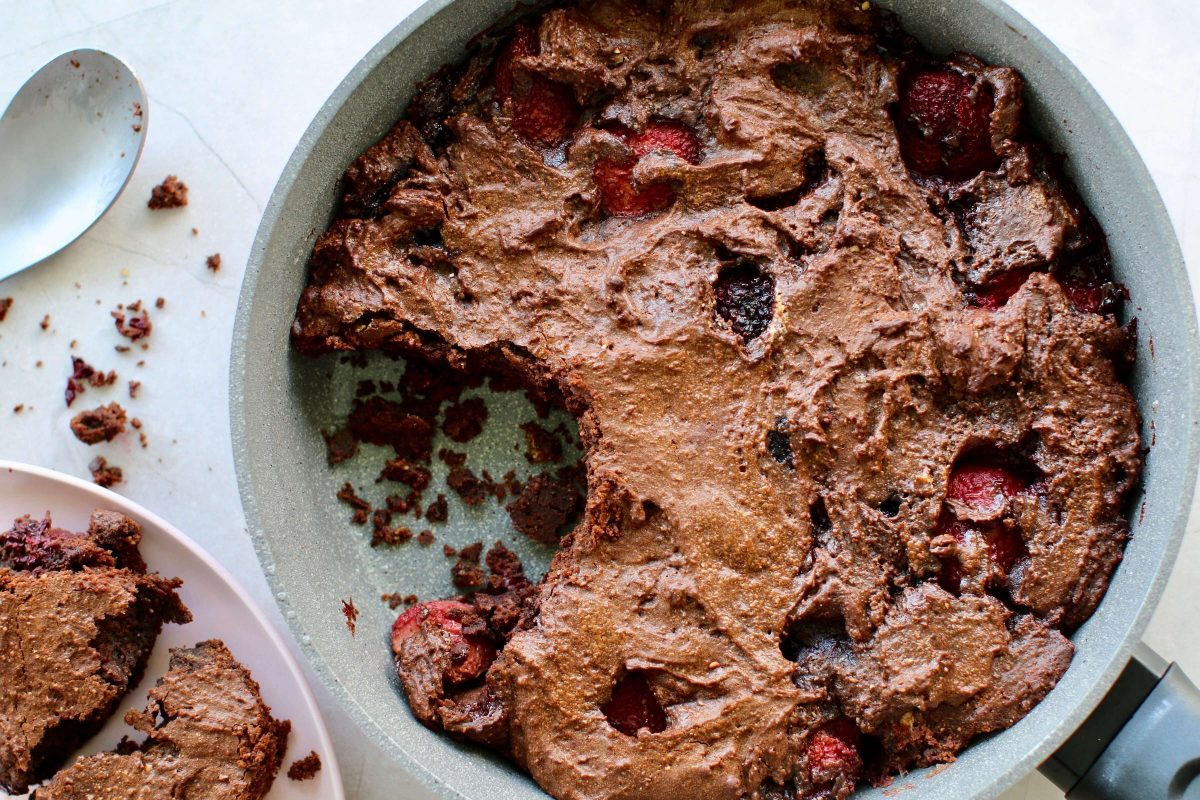 15 Dec

Brookie – Half-brownie, half-cookie!

Half-brownie and half-cookie, dark and rich, crumbly on the outside and soft in the middle, and most of all healthy and delicious!

The combination of the antioxidant rich berries, magnesium and mineral rich cacao, energy and metabolism boosting MCTs and coconut oil, and the blood sugar regulating benefits of organic cinnamon make this the perfect, guilt-free treat or dessert. So quick and so easy to make, the Brookie is nutrient dense, high energy, Paleo, gluten free , dairy free and refined sugar free.

This recipe is by Luke Hines.

Serves 4-6
Ingredients
---
1 cup raw cacao powder
100ml Incredible Coconut Oil
2 tablespoons MCT Keto Tonic
125g macadamia butter or peanut butter
1/2 cup Lakanto Monkfruit Sweetener (for low carb keto) or maple syrup for paleo
4 free-range eggs whisked
1 cup almond meal
1 cup macadamia nuts roughly chopped (optional)
1/2 teaspoon ground cinnamon
1/2 teaspoon vanilla bean seeds, extract, powder
1/4 teaspoon sea salt
1 cup raspberries fresh or frozen defrosted
Method
---
Preheat the oven to 180°C and line a 20 cm square baking tin with baking paper or grease a large oven safe fry-pan. Warm the coconut oil slightly to liquify so its ready for mixing. The MCTs and coconut oil are high heat safe, helping to crisp they edges and achieve the perfect crumbly outside.
Place all of the ingredients except the mixed berries in a bowl and mix well to form a batter. Spread the batter evenly over the prepared baking tin or pan, then press the berries into the surface of the batter, spreading them evenly, and bake for 25–30 minutes, or until the top is looking firm and crunchy and gives a little resistance when lightly touched.
Remove from the oven and leave to cool in the tin or pan until ready to serve. Enjoy as is, or serve with coconut yogurt!
Can be stored in an airtight container for up to 7 days.