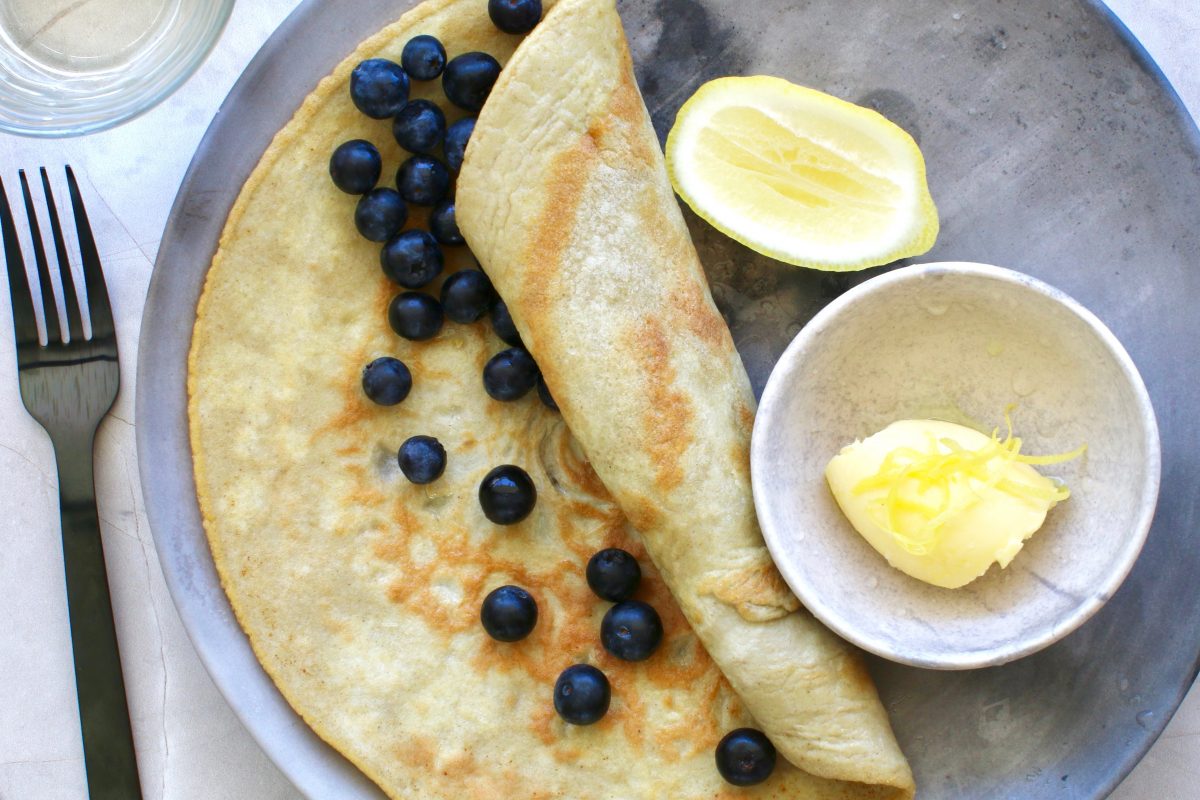 09 Apr

Low Carb Keto Crepes

These Low Carb Keto Crepes by Luke Hines have got to be the easiest way to enjoy a delicious 'treat' breakfast without the sugar and carbs! They are so quick and easy to make, and the incredible energy boosting, low carb ingredients mean you can enjoy them any day of the week!

What we love the most is they celebrate good quality healthy fats that help manage your blood sugar and energy levels, support healthy hormone balance and regulation, and they keep you feeling fuller for longer!

As always, they are Low Carb Keto, Paleo, gluten free, dairy free and refined sugar free.

Serves 1
Ingredients
---
2 free-range eggs
1 tablespoon coconut flour
1 tablespoon coconut cream
1 tablespoon coconut oil, for frying
1/8 teaspoon green-leaf stevia, or to taste, optional
Toppings
1 teaspoon-tablespoon MCT Keto Tonic
1/2 tablespoon of nut butter (peanut, almond, etc)
1/4 cup blueberries
Freshly squeezed lemon juice, optional
Method
---
Put all of your ingredients into a large mixing bowl, and using a whisk, combine well to ensure you incorporate all of the liquids into the coconut flour, which is very absorbent.
Once you have a light and creamy batter, heat your non-stick healthy pan over medium heat and melt down the coconut oil ready for frying.
Once the pan is up to heat, pour your batter into the pan, giving the pan a little tilt to all angles in order to make a large round even circle.
Take your time cooking the pancake on this first side. The key before flipping is making sure that it is set. Once the edges are firm and the top has begun to firm up and become cooked, 4-5 minutes, gently flip using a spatula.
Cook for another 1-2 minutes and transfer to a plate for serving.
Drizzle withMCT Keto Tonic, dollop with your preferred butter, add some blueberries and give a generous squeeze of lemon juice if using.
NOTE: These quantities are for one single serve pancake as pictured, simply multiply your batch depending how many people you are cooking for.