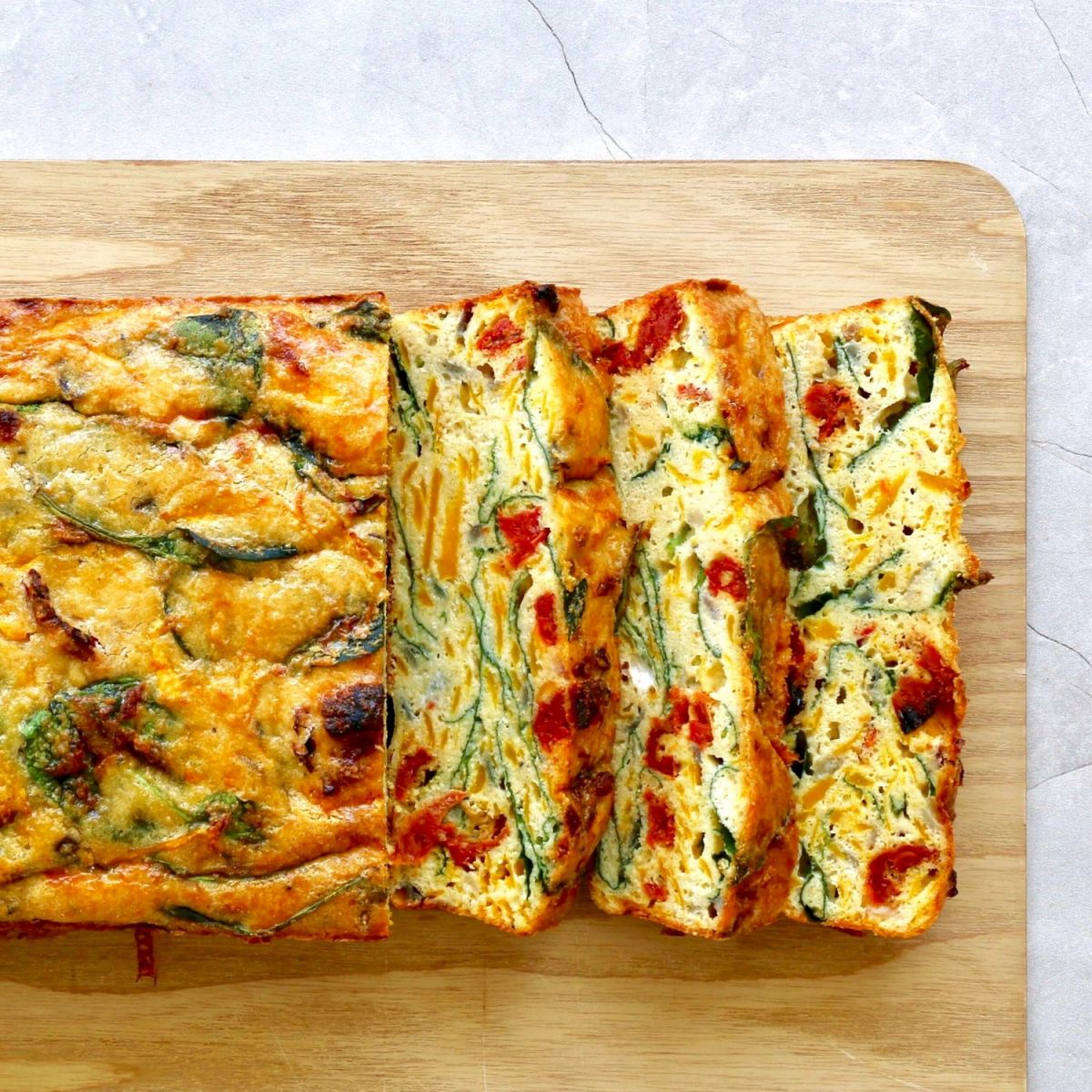 03 Dec

Pumpkin and Sundried Tomato Bread
Best Low Carb Gluten Free Bread – Pumpkin and Sundried
This really is the best low carb gluten free bread, packed with delicious low-carb pumpkin and antioxidant-rich sundried tomatoes. So simple, so delicious and so healthy!
Its lite Mediterranean flavours make it delicious on its own or easily paired with your favourite toppings, like avocado oil, or smoked salmon, or even a poached egg! You will LOVE how versatile and delicious this recipe is.
This recipe by Luke Hines is Keto, Paleo, Vegetarian, gluten-free, dairy-free and nut-free too! You really can't go wrong.
Makes 1 loaf
Ingredients
---
1 1/2 cups almond meal
8 free-range eggs
1 teaspoon baking powder gluten-free
200g grated pumpkin
1/2 cup coconut cream tinned
2 cups baby spinach
1/4 cup sundried tomatoes (in olive oil)
1 small red onion diced
2 garlic cloves finely diced
1 tablespoon coconut oil for frying
avocado oil, to serve
salt and pepper to season
Method
---
Preheat the oven to 180 and grease and line a loaf tin with baking paper. Heat your coconut oil in a frying pan over medium heat and add the onion and garlic and cook for 3-4 minutes, until softened and caramelised. Remove from the heat and set aside.
In a large bowl, whisk the eggs and coconut cream, then add the almond meal and baking powder and mix well. Add the pumpkin, spinach, sundried tomato and onion mixture and stir to combine. Season with salt and pepper.
Spoon the mixture into the prepared tin and spread evenly. Bake for 30-40 minutes, or until golden brown. Use a fork to test the center, if it comes out clean when inserted and the loaf springs back its ready! Remove from the oven and leave for a few minutes to cool slightly then turn out and set on a wire rack or board to cool.
Slice and eat warm served topped with avocado oil, or leave to cool completely.
Can be stored in the fridge for up to 5 days, or frozen for up to 3 months (slice before freezing)
Share, love and enjoy!
---