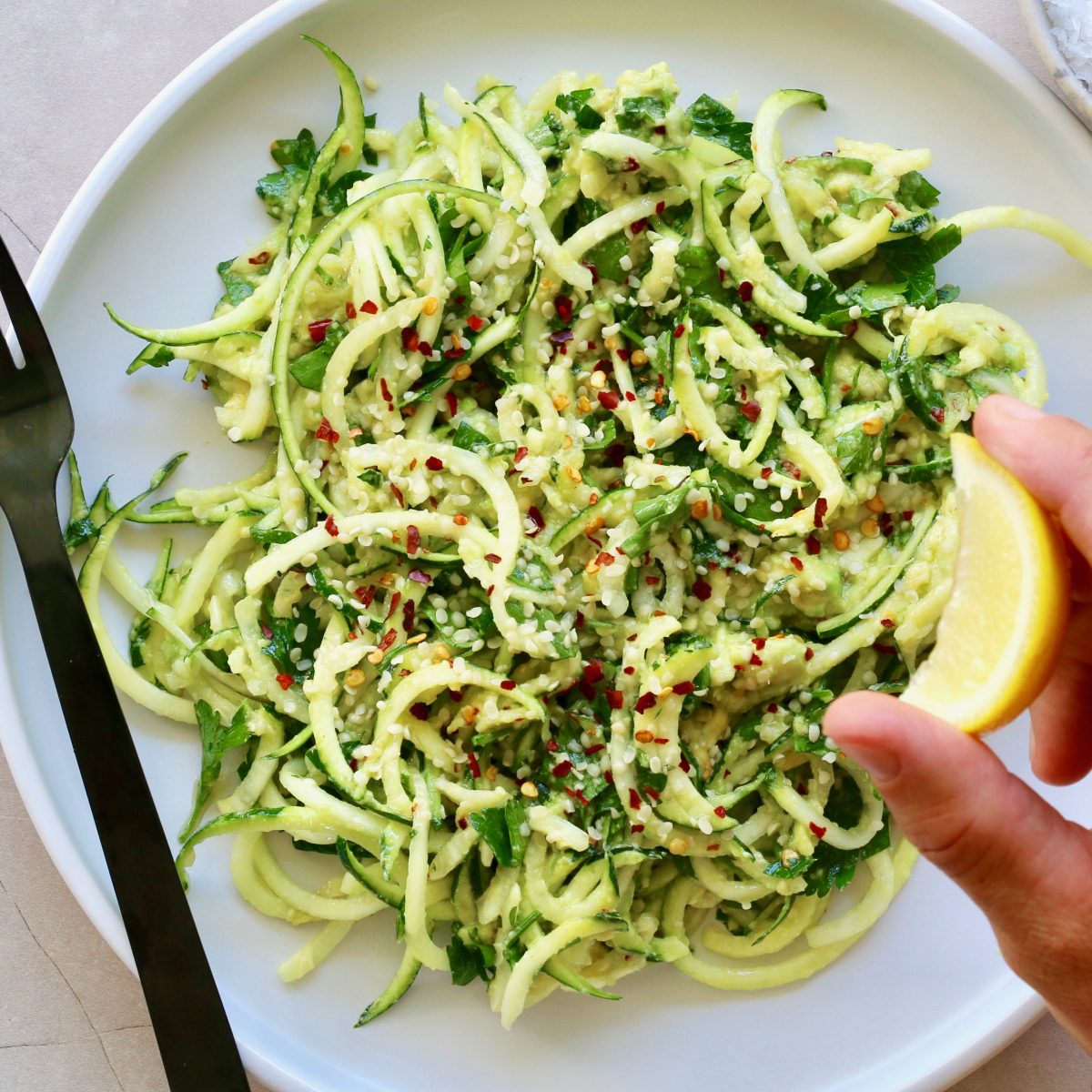 07 Dec

Hemp Seed and Avocado 'Pasta'
Hemp Seed and Avocado 'Pasta'
Hemp seed and avocado pasta, you can't get much healthier than this!
Packed with delicious healthy essential fats like omega-3, fibre, antioxidants, vitamins and minerals, you can enjoy it as a side salad, add some protein, or enjoy it as is! So simple, so delicious and so healthy.
This recipe by Luke Hines is Keto, Paleo and Vegan. Simply multiply the recipe to serve the whole family, or to take along to that summer celebration!
Makes 1 loaf
Ingredients
---
1/2 avocado smashed
1 generous spray avocado oil
2 teaspoons apple cider vinegar
1/2 lemon, squeezed (or 1 tablespoon juice)
flat-leaf parsley, finely chopped
hemp seeds (1-2 tablespoons)
1/4 teaspoon dried chilli flakes (optional)
1/2 zucchini spiralised or grated
salt and pepper to season
Method
---
In a bowl, add all ingredients except your spiralised or grated zucchini. Use a spoon or there back of a fork to combine all ingredients to create your zesty dressing. Make your mixture as smooth or as chunky as you like.
Add in your zucchini and coat well with the 'dressing', drizzle with some extra avocado oil for added goodness.
Serve on a separate plate or enjoy straight from the mixing bowl!
Share, love and enjoy!
---