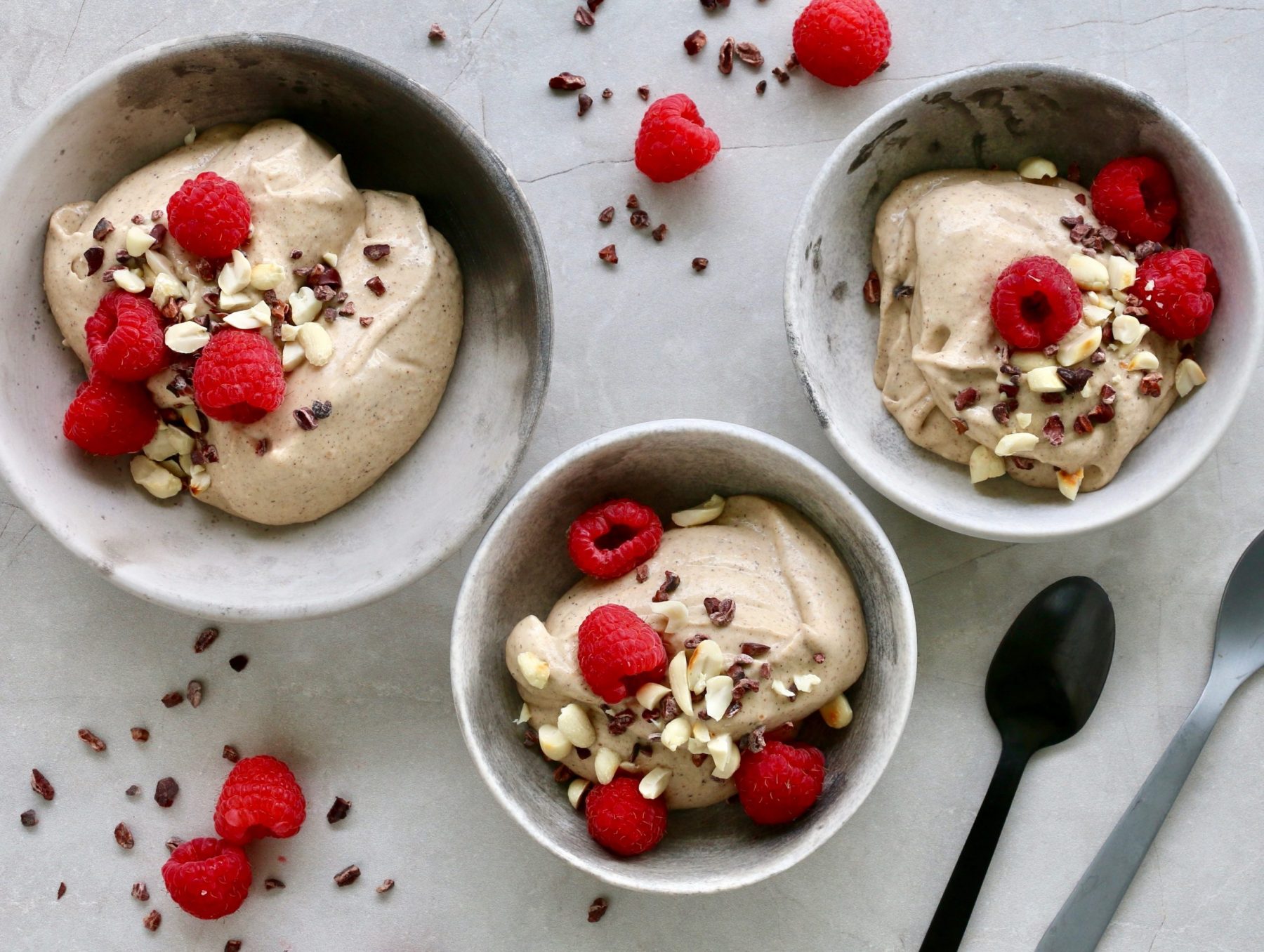 06 Sep

Healthy Dairy-free Ice cream with MCTs
Healthy Dairy-free Ice cream with MCTs
Introducing a healthy dairy-free ice cream made with MCTs, peanut butter and green bananas!
This incredible ice cream is not just dairy-free and refined sugar free, its also high in resistant starch from the green bananas, meaning its great for your gut health too! Not to mention, it's one sensational way to use our satiating and nourishing MCT Keto Tonic! 
A healthy dessert recipe that's sure to satisfy sweet cravings without the guilt.
Recipe by the talented Luke Hines.
Makes about 700ml.
Ingredients
---
3 frozen semi-green bananas
1 cup coconut cream tinned
2 tablespoons MCT Keto Tonic
2-3 tablespoons peanut butter or tahini
1 tablespoon raw cacao powder
1 teaspoon cinnamon ceylon (not cassia)
1/2 teaspoon vanilla bean powder, seeds or extract
1/2 teaspoon nutmeg, optional
1/2 teaspoon green leaf stevia, optional
Toppings (our favourites!)
fresh raspberries
drizzle of macadamia oil
crushed nuts or hemp seeds
seeds cacao nibs
Method
---
Simply blend all the ingredients in a strong food processor to combine until smooth and creamy.
If you have an ice cream maker, pour the blended mixture in and operate according to your device's settings. Alternatively, place in a freezer-safe container and allow to firm if needed.
Top with raspberries, macadamia oil, crushed nuts and cacao nibs.
Store in the freezer, and when ready for more just allow it to soften slightly before scooping out.
TIP:
Pour into icecube trays and freeze for a delicious addition to smoothies!
---