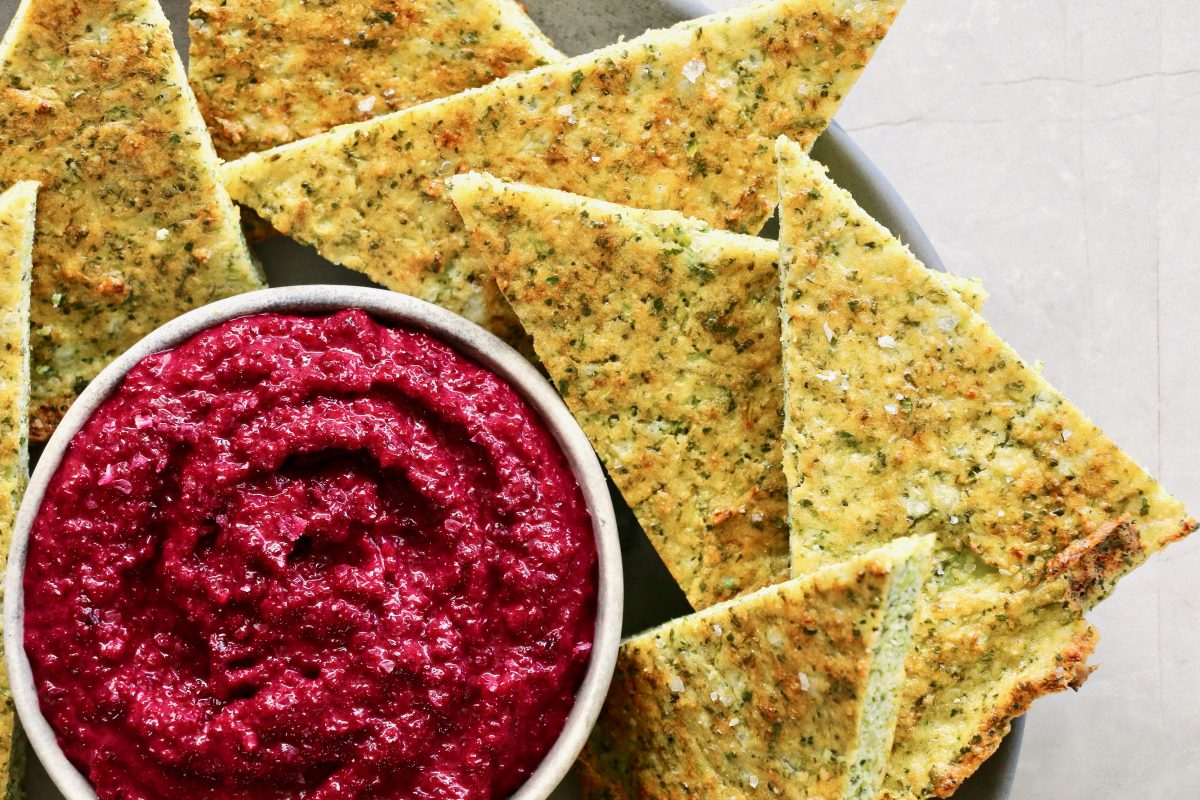 25 Mar

Broccoli Bread with Beetroot Dip by Luke Hines

Whether its for a party, an easy breakfast, or a mid-week snack, you will love how quick easy and delicious this incredible recipe is! Not to mention its packed with health benefits from the beetroot, garlic, avocado oil and of course broccoli! Beetroot is especially high in betaine, which directly aids liver functioning, therefore improving our detoxification and elimination. 

These incredible ingredients also support fat metabolism (keeping our digestive tract moving), cellular functioning and homocysteine detoxification (an amino acid that can be difficult to digest), plus they also support regular bowel movements!

And above all of that, its simply delicious! This recipe is by Luke Hines, and it is Gluten Free, Keto Low Carb, Paleo and Vegetarian.

Serves 4
Ingredients
---
BEETROOT DIP
250g baby beetroot
1/4 cup Avocado Oil, or MCT Keto Tonic
2 garlic cloves (raw or lightly fried)
1 lemon, juiced
salt and pepper to season
BROCCOLI FLAT BREAD
2 cups broccoli (300g), riced
4 free-range eggs, whisked
1 cup almond meal, or hemp flour for nut free
1/2 teaspoon salt to season
Method
---
Preheat your oven to 180 degrees.
To make your broccoli flat bread, combine the riced broccoli, whisked eggs, almond or hemp meal and salt in a bowel and mix well until combined. You can add some of your favourite herbs and spices if you'd like to jazz it up a little!
Press your mixture into the remaining prepared baking tray and spread evenly until it is about 1/2 to 1cm in thickness all over. Place in the oven and bake for between 20-30 minutes or until cooked through and golden brown on top. Remove from the oven and allow to cool slightly before cutting.
Meanwhile, for your dip, in a food processor combine your beetroot with the garlic, avocado oil (or MCTs), lemon juice, salt and pepper. Blitz until you have your desired consistency.
Slice your flatbreads into your preferred shapes and sizes and serve alongside your delicious dip!
Enjoy!