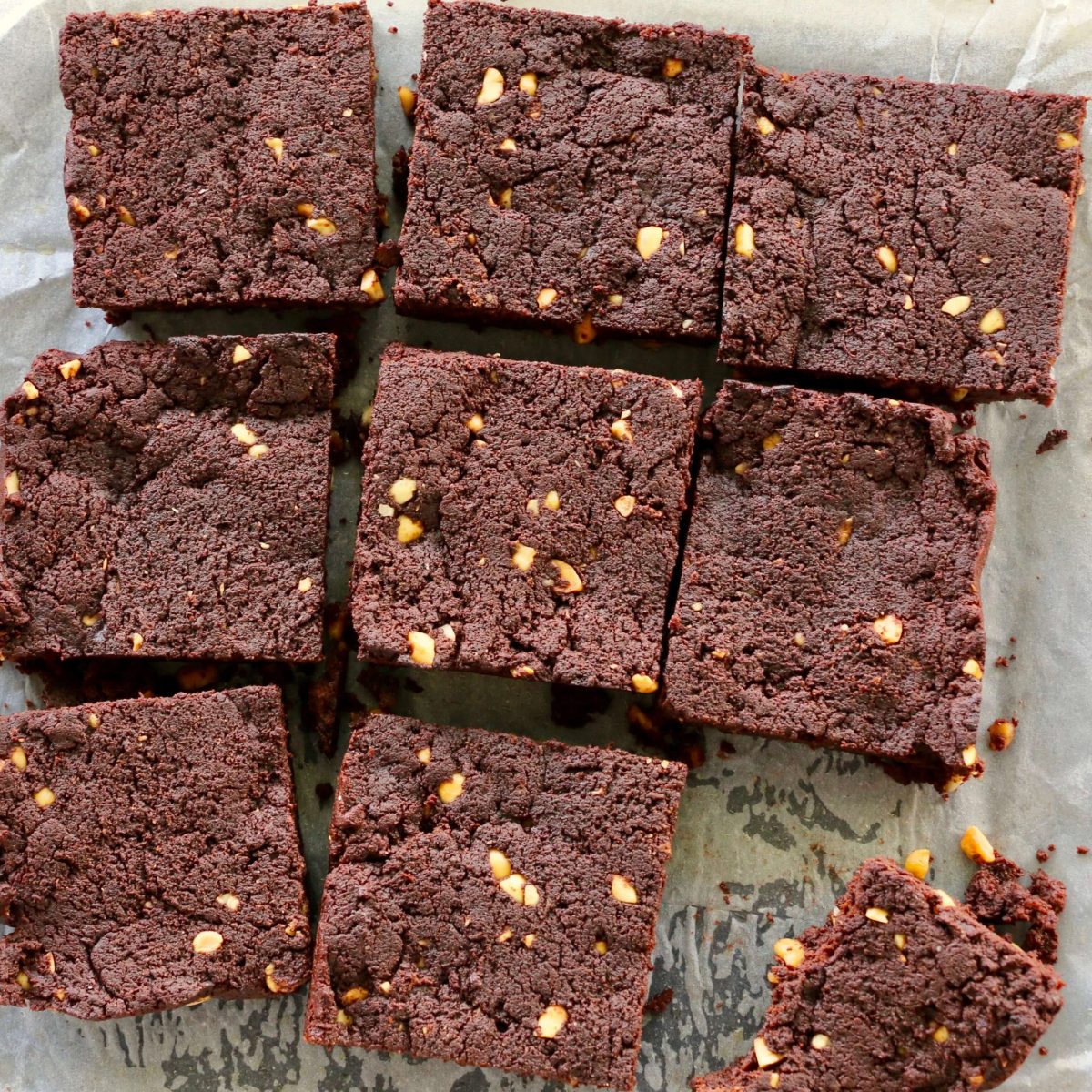 16 Dec

Best Gluten-free Brownie Recipe
Best Gluten Free Brownie Recipe
You really can't beat the indulgent pleasure of this gluten free brownie. So moist, chocolately and simply delicious! You would never guess it's got avocado in it, or that it's actually healthy!
The raw cacao powder, almond meal and avocado create a gluten free brownie that is packed with healthy essential fats, fibre, antioxidants, vitamins and minerals to satisfy sweet cravings without the guilt.
This recipe by Luke Hines is Low carb, Paleo and Vegatarian. Simply double the recipe to make a larger batch that will stand proud on the Christmas table!
Makes 8-12 pieces
Ingredients
---
2 free-range eggs
1 avocado ripe
1/2 cup organic Coconut Oil, melted
1 tablespoon MCT Keto Tonic
4 tablespoons nut butter or tahini
1/2 teaspoon baking powder
1/3 cup granulated keto or paleo sweetener, or 1 teaspoon or green-leaf stevia
1 cup raw cacao powder
1 teaspoon vanilla bean extract or powder
2 tablespoons collagen (optional) for extra chew
1/4 cup raw cacao nibs or low carb chocolate chips
Cocolife non-aerosol Macadamia Oil Spray, to serve
salt to season
Method
---
Get started by preheating the oven to 180C and line a small square baking dish or brownie pan with baking paper.
In a bowl, start by mashing the avocado until smooth and mix well with egg. Then combine with all remaining ingredients until smooth and well combined. Otherwise place in a food processor and pulse to combine. Be careful not to overtax the batter. Transfer your mixture to the prepared baking tin. Smooth out the top and transfer to the oven and bake for between 20-25 minutes, or until edges start to separate from the sides.
Cut into 8 evenly sized squares and drizzle with Macadamia Oil. Feel free to top with coconut yogurt, coconut cream and/or fresh berries to truly deck it out!
Share, love and enjoy!
---