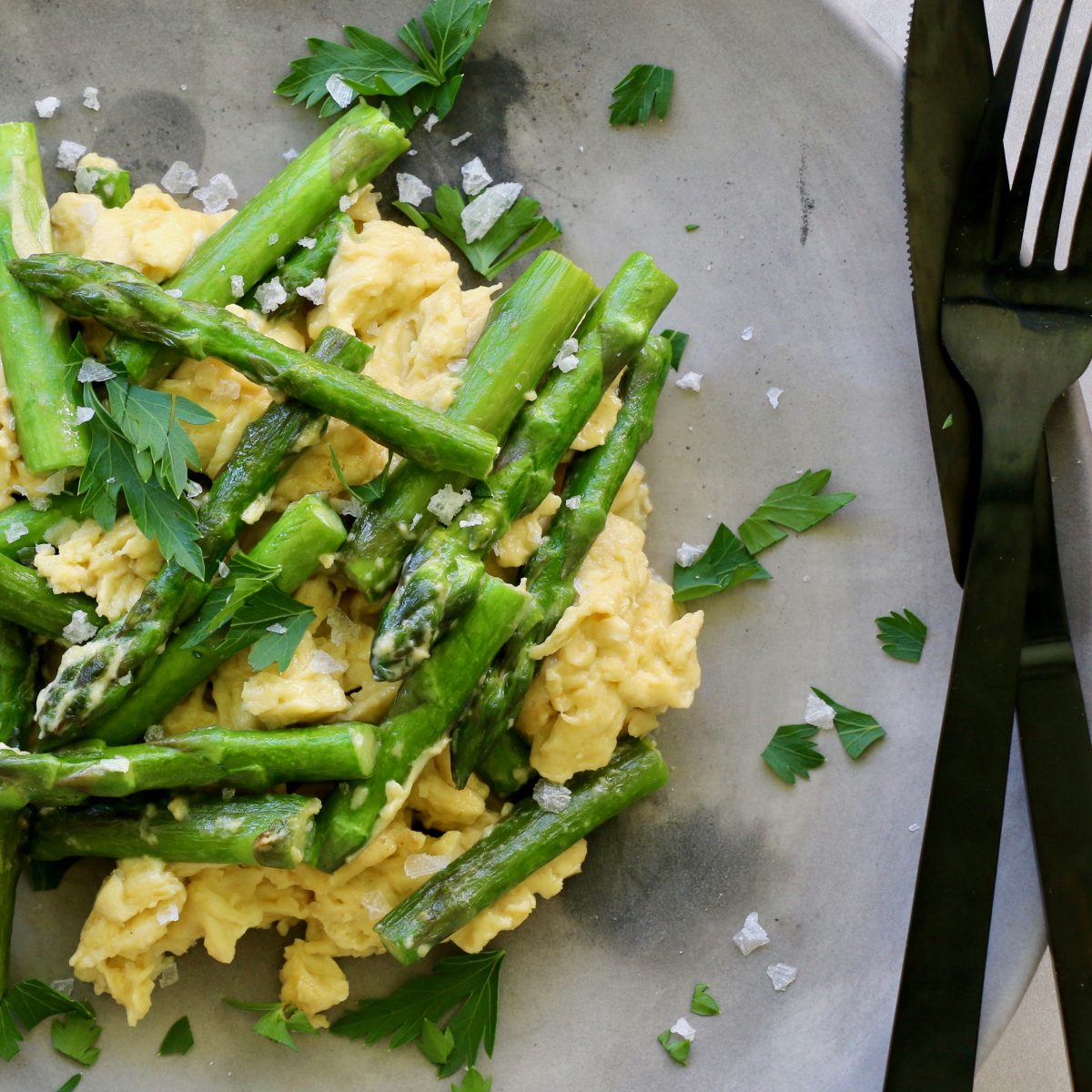 27 Jun

Best Asparagus Scramble

This keto breakfast is a quick, delicious, cleansing and a light way to start your day! Packed with good fibre and phytonutrients, healthy fats and protein.

On the plate in minutes with minimal ingredients, it's possibly our favourite keto breakfast! Topped with Avocado Oil, it's nourishing, energising and will truly powerup your day.

Keto friendly and Paleo, and Vegan option.

This delicious and health-boosting keto breakfast recipe is by Luke Hines.

Serves 1
Ingredients
---
1/2 tablespoon coconut oil, for frying
2 free-range eggs whisked, or 80g tofu for Vegan
1 tablespoon coconut cream tinned (optional)
1/2 bunch asparagus, ends trimmed, chopped
1 tablespoon flat-leaf parsley or fresh herbs, finely chopped
extra-virgin avocado oil, to drizzle
salt and cracked pepper to season
Method
---
Get started by melting your coconut oil in your fry pan over medium heat. You don't want your pan too hot for creamy scrambled eggs or lightly charred tofu, as you want to cook gently to avoid a dry finish. Add your asparagus to the pan and lightly sauté until just soft.
In a bowl, whisk together your eggs and coconut cream until smooth and creamy – or simply chop your tofu ready for pan frying. Once your asparagus is slightly softened, pour your egg mixture or tofu into the pan and using a wooden spoon, gently move through the pan and cook gently until cooked through to your liking.
Plate your asparagus scramble and dress with the flat-leaf parsley or herbs if using, drizzle with avocado oil and season well with salt and pepper.
Devour, love and enjoy!